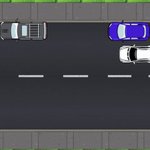 mathemaniac The geometry of a perfect parallel park. pic.twitter.com/rUUouEydsh
@dasnuf wasndas für ne Veranstaltung? Und sind auch Väter da? Oder wird in Abwesenheit geredet?
@maxlmator von den Features gefällt mir deine Empfehlung besser. Hab ihn auf meine Weihnachtswunschliste gesetzt. Thanks!
Endlich sit die Adressliste aus der 1. Klasse da und ich kann die anderen Eltern googeln.
@Buddenbohm "What's the paswoid!?" (ohne googeln, sonst hast Du es nie gespielt!)