Kreissäge um 22:22. was geht IHK Akademie München?
cox_tom If this - and nothing else - was the trailer for a folk horror film, I would instantly go to a cinema & watch it. pic.twitter.com/8akg7WU0iD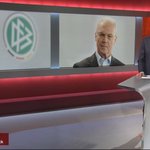 DerBug Schicke Schuhe. pic.twitter.com/YyZxCuCM73
Man sollte als Politiker auch einfach keine Interviews in Flugzeugen geben. Bei Horst ging das auch schon schief.