DiskoManni @heibie Ich bringe dich groß raus! #heibieleaks pic.twitter.com/CuJjgJupKe
pocketsupport @heibie Unfortunately not. Only content that is publicly available online with a URL can be saved to Pocket.
Wenn @DiskoManni alle meine Snapchats veröffentlicht ist das entweder mein Durchbruch oder mein Untergang. Oder beides.
Würde gerne die leiwande Queen-Konzertbesprechung von Austrofred in der Print-@SZ verlinken.
"Entschuldigt mich kurz, ich komm gleich wieder." Sohn leitet seinen Toilettenbesuch stilvoll ein.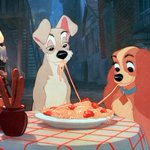 FrandlyPR +++ Cocker Spaniel für Photo Shooting in München gesucht +++ Sollte aussehen wie Susi und romantisch veranlagt sein! pic.twitter.com/2E2Vuj507O
@Pocket is it possible to archive complete emails as a read-later-text in pocket?