Diese ungeduldige Vorfreude bei den Kindern, wenn ich den Werkzeugkasten raushole. Sie wissen: gleich wird's lustig.
Neuer Familienmaultaschenrekord: 18
"In welchem Umfang dies geschehe, sei schwerlich vorauszusagen. Die Forscher prognostizieren jedoch…" Aha. wiwo.de/politik/deutsc…
maria_hofbauer AMICA: "Warum Kate Middleton jetzt noch einen extrem großen Bauch hat"

WEIL SIE ERST AM VORTAG EIN BABY BEKOMMEN HAT, IHR VOLLTROTTELN !!!!
saschalobo "Google fotografiert bald Fassaden."
Volk: Apokalypse! Mindestens! –
"Ihr steht alle unter Totalüberwachung."
Volk: Oooh, ein Königsbaby.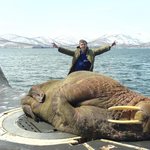 obk Meanwhile in Russia: a walrus napping on a submarine. That's all. pic.twitter.com/ZhRMGiMGFC
Wie ich mich fühle? Stellt euch vor ab 7 hämmert ein Presslufthammer direkt unter eurem Schlafzimmerfenster. Und das ist keine Metapher.
"Wenn auch sie wissen wollen wie der Prinz aussieht, wir haben die Bilder ins Internet gestellt" "Nachrichten" auf @bayern3
phil_torres No surprise to entomologists that it's a boy. While queen's alive, queen-suppressing pheromone (E)-9-oxo-2-decenoic acid prevents new ones.